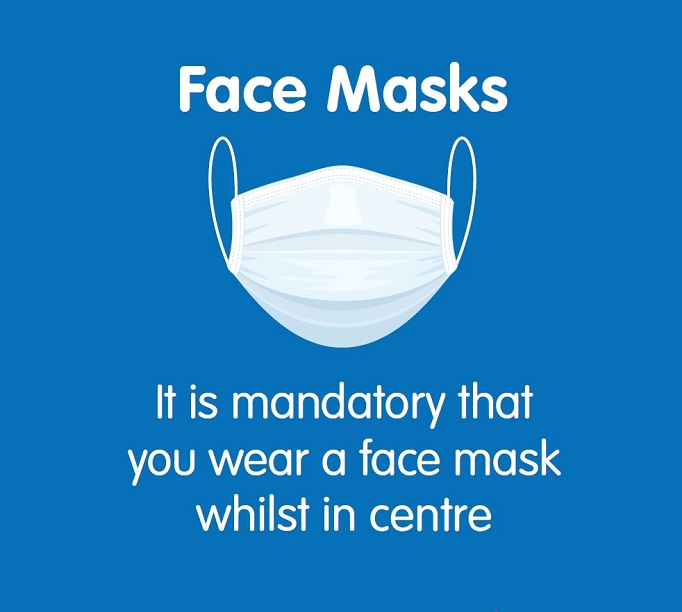 Mandatory Mask Use In-Centre
Yesterday afternoon the ACT government announced that face masks will be mandatory for all indoor settings effective immediately.

These new restrictions mean that when you are indoors and exposed to people you don't usually live or work with, you must wear a mask.

For you
Please ensure that you are wearing a face mask at all times whilst visiting us. Exemptions apply for certain circumstances (eg: children under 12 years and medical reasons)
You maintain 1.5 metres between yourself and others at all times
Adhere to hygiene guidelines

A 48-hour grace period is now in effect to enable our community to prepare.

Safeguarding the health of our community remains our priority. Although there are no active cases in the ACT currently, it continues to be active in our communities. Please ensure that when you are visiting us, you are protecting yourself and others from COVID-19.

If you are feeling unwell, please stay home and ensure you get tested if you have symptoms.

Staying safe and well is a team effort. Together we can minimise the risk and play our part in stopping
the spread.
Thank you for your continued support.

Centre Management
Important Note: This information has been provided based on information provided to Charter Hall by third parties. Recipients are encouraged to make their own enquiries and consider relevant government advice as appropriate.